Rx-4 Automatic Tablet & Capsule Counter
$2,499.00
Meet the easy, accurate way to automatically count tablets and capsules. For any environment where efficiency matters, you can count on the Rx-4.
(Pricing shown for U.S. 110-volt model.  Also available in 220-volt for international usage.  Please contact us for international pricing and shipping options)
Counting speed up to 500 pills per minute
3 modes: fill a single vial, fill multiple vials, or count inventory
Compact design fits any countertop space
Compatible with over 95% of tablets, capsules, and soft-gels
Since 1967, Made in the U.S.A.!
One-Year Manufacturer's Warranty
30-Day Money-Back Guarantee
About the Rx-4 Tablet & Capsule Counter
Count tablets and capsules with best-in-class accuracy and reliability. Made in the U.S.A., the Rx-4 Automatic Tablet & Capsule Counter accurately counts tablets, capsules, & soft-gels at speeds up to 500 per minute, and is ideal for both counting inventories and filling prescriptions.
The Rx-4 is the only unit of its kind that enables the user to dispense specific quantities directly in vials, bottles or any other receptacle.  Weighing only 7 lbs., its compact and portable design fits into any counter-top workstation.
The Rx-4 is ideal for pharmacies, veterinarians, hospitals, health clinics, medical and weight loss clinics, private practices, medical supply, education, law enforcement, military, medical examiners and coroners, and many more applications. We promise complete satisfaction, and every counter comes with a One-Year Warranty and a 30-Day Money-Back Guarantee.
For over 50 years, Rx Count Corporation has been producing the most affordable, compact, and easy-to-use pill counters available.
You can count on us!
Testimonials
Don't just take it from us – here's what our valued customers are saying about the Rx-4!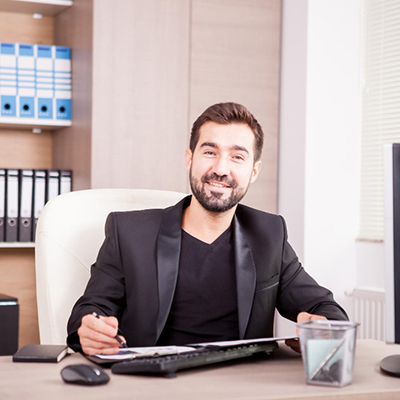 In an industry where accuracy and efficiency are crucial, I have found the Rx-4 Automatic Tablet & Capsule Counter to be a game changer. Its compact design ensures it can easily fit on any counter-top, but don't be fooled by its size, this device is incredibly capable. What I appreciate the most about the Rx-4 is its speed and precision, it's always spot-on accurate. Whether filling single or multiple vials, or conducting an inventory count, the Rx-4 handles it all with ease. I am also impressed with its compatibility. We've found it works with all of the various tablets, capsules, and soft-gels we stock. Its versatility has made it an irreplaceable tool in our operations. I wouldn't hesitate to recommend the Rx-4 to others in the healthcare industry. It's a worthwhile investment that offers efficiency, accuracy, and peace of mind – something that every pharmacy, hospital, or health clinic could benefit from. Overall, the Rx-4 has exceeded our expectations and has truly become a cornerstone of our operations.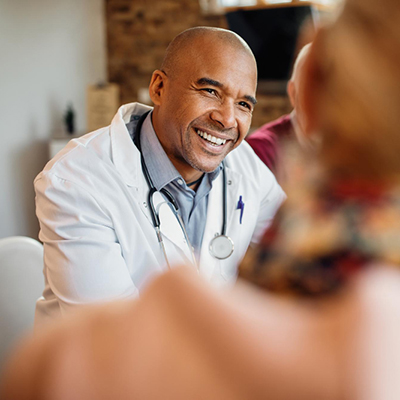 I would recommend the Rx-4 to any doctor's office who dispenses medication on a daily basis. Pill counting by hand on a daily basis is a time drain and resource drain. Now with the Rx-4. Hundreds of pills can be counted in a few short minutes, and the convenient trays to dispense into a standard pill bottle is also helpful. The Rx-4 is dependable, often just needing a dusting wipe to remain at top performance. The Rx-4 counts tabs and capsules quickly, it is easy to use, easy to clean, and lends a high degree of professionalism to our medication room. The patients are always impressed how quickly and accurately we can dispense bottles of medication for multiple months in a few short minutes. The unit is also fairly compact, allowing us to maximize space.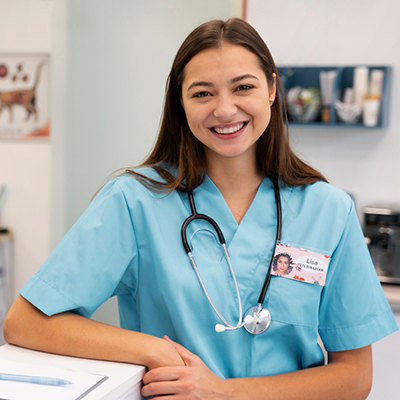 We purchased an RX-4 pill counting machine many years ago for our inventory specialists to help speed up our inventory control process. We loved it so much that we purchased a second unit for our nursing staff to use to aid in better accuracy when dispensing medications. The RX-4 is extremely easy to use and provides accurate counts when used as instructed. There is minimal maintenance required and very little that can go wrong with the unit. Over the years, one unit seemed to be having some issues moving the counting plate around, I called RX count and they were immediately able to diagnose the issue and promptly sent out the parts needed for repair. The parts arrived within a couple days and switching them out was extremely simple and only took a few minutes. I had comfort in performing these repairs knowing that a fabulous support system was just a phone call away. I highly recommend the RX-4 to anyone looking for a reliable, simple to use medication counting machine. It will provide you with many years of accurate counts and minimal maintenance.
Frequently Asked Questions
How The Rx-4 Tablet & Capsule Counter Works
It's simple. Place any quantity of tablets or capsules on the Rx-4's turntable disc surface, enter-in the counting mode and desired quantity on the keypad, press "Start" and let the Rx-4 Automatic Tablet & Capsule Counter do the rest.
The Rx-4 is fast — counting tablets and capsules at a rate of up to 500 pills per minute — and accurate, virtually eliminating miscounts. It is also easy to clean, requires no human contact with tablets or capsules, and its compact design fits into any counter-top workstation.
The Rx-4 features three counting modes to perform any counting task:
SINGLE MODE (SGL)
Simply enter the quantity and the designated number of tablets or capsules is dispensed into the top collection drawer. When the drawer is removed, excess tablets or capsules on the disc surface are automatically deposited into the bottom drawer for return to inventory.
MULTIPLE MODE (MULTI)
Ideal for pre-packing and filling multiple medication vials with the same tablets or capsules. Enter the desired per-vial quantity and excess tablets or capsules will remain on the turntable for continuous dispensing. Use the included vial drawer attachment for Direct Vial Filling.
INVENTORY MODE (INV)
Simply press the "Start" button and the Rx-4 will count all inventory on the turntable. This is particularly useful at month-end, or in instances where medical examiners or coroners need to inventory product left behind.
Cleaning the Rx-4 Tablet & Capsule Counter
The Rx-4 automatic tablet and capsule counter is constructed using only FDA-approved, food-grade quality plastics. Cross-contamination is easily prevented with regular cleaning according to directions included in the Rx-4 operator's manual. Cleaning the Rx-4 is simple.
The main surfaces of the Rx-4 that contact tablets and capsules are easily removed and simple to clean with a brush or a damp paper towel, cloth or alcohol pad.