Rx-4 Tablet & Capsule Counter for Pharmacies
For over 50 years, neighborhood pharmacies and retail chains have looked to Rx Count to simplify their pharmacy operations.  The Rx-4 Automatic Tablet & Capsule Counter helps them save time and money while reducing costly dispensing errors.  Busy pharmacists and pharmacy technicians alike rely on Rx Count machines for efficient, hands-free medication dispensing to ensure that customers receive a properly-filled prescription every time.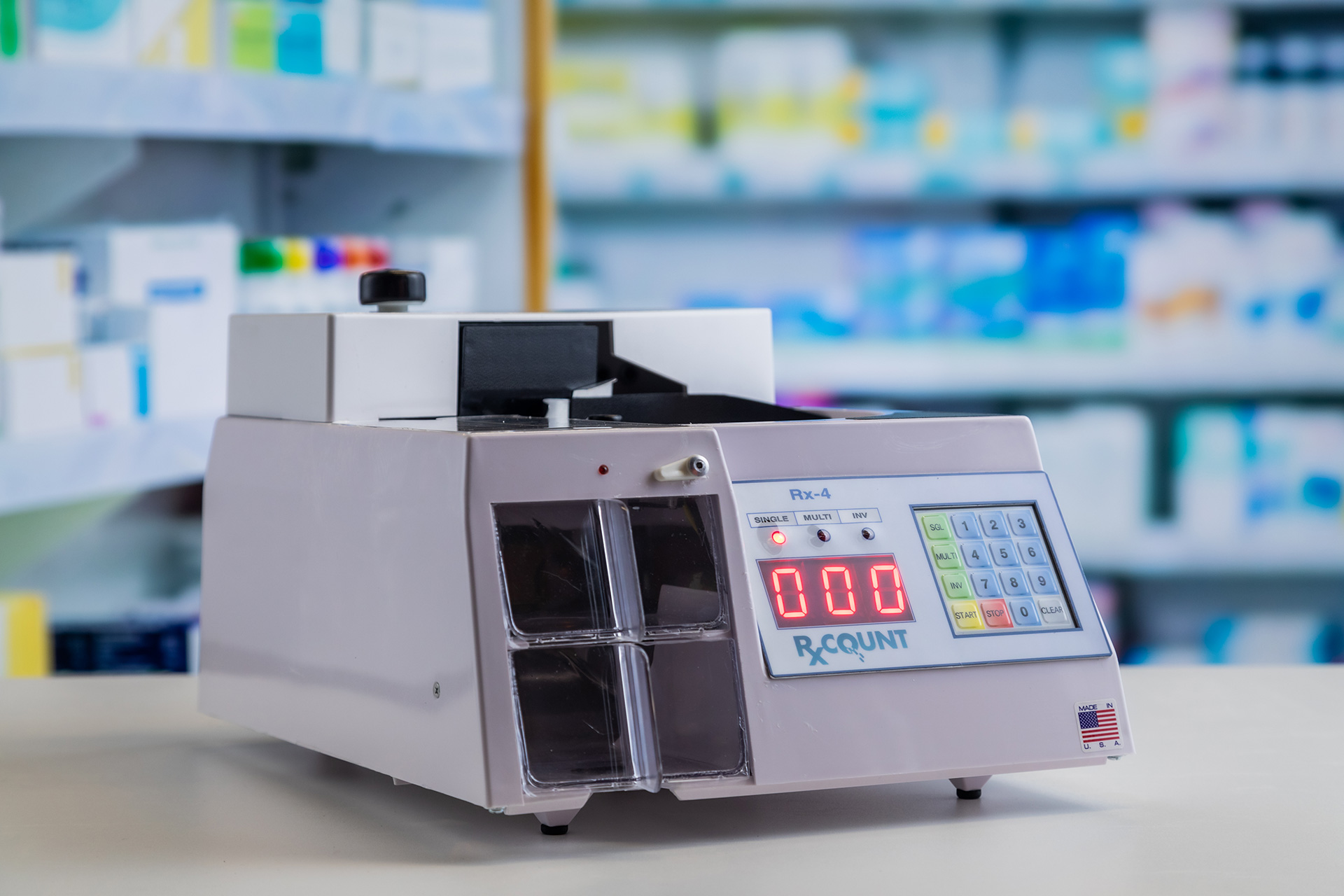 These prestigious retail chains trust Rx Count for accurate, cost-effective, automatic tablet & capsule counting solutions:
Albertsons
CVS
Drug Emporium
Kash n' Karry
Longs Drugs
Medicine Chest
The Medicine Shoppe
Raley's
Winn-Dixie
Download our information sheet here.