Rx-4 Tablet & Capsule Counter for Veterinary Practices
Free up your staff. Ensure fast, accurate counts.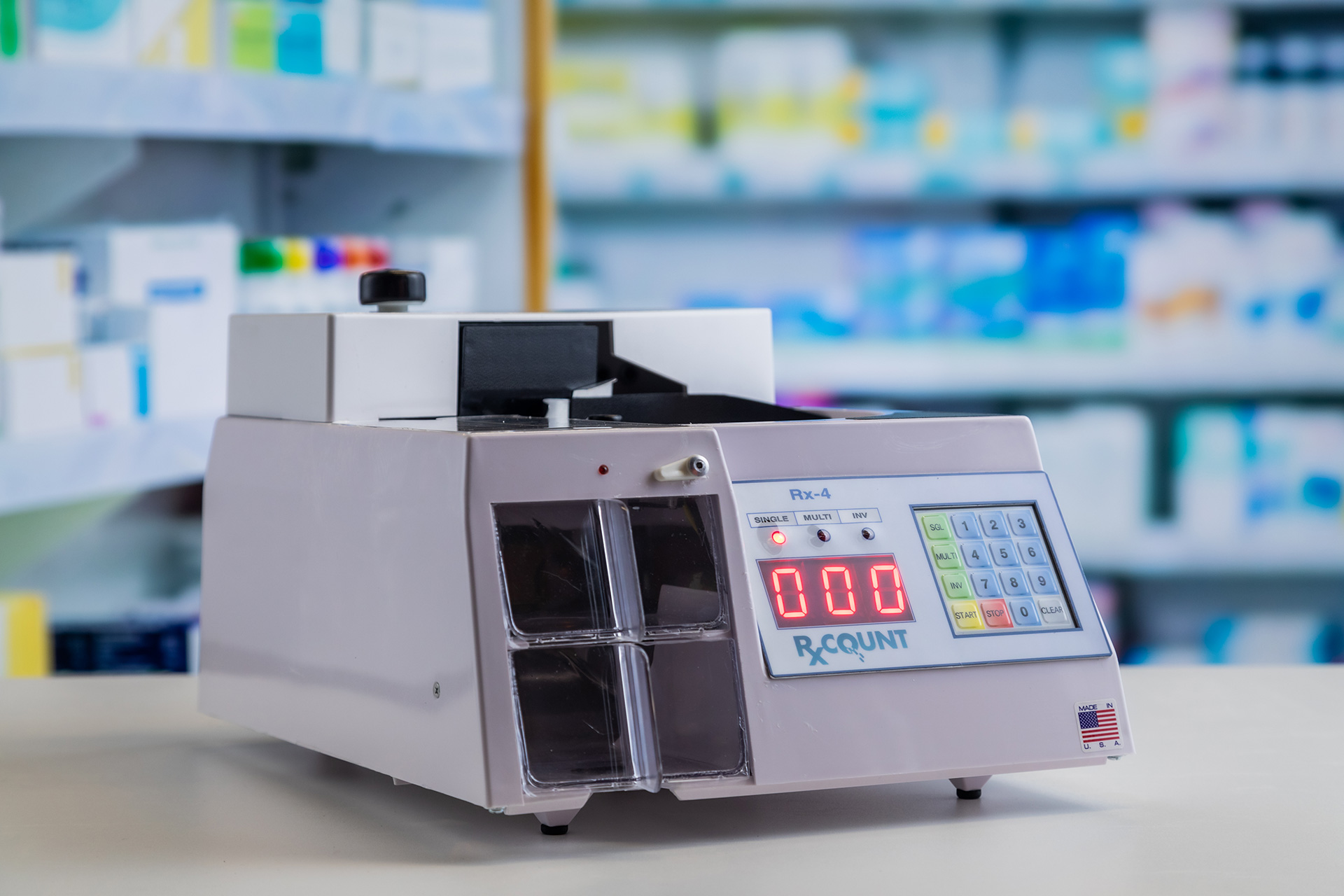 Filling prescriptions and counting medication inventories by hand is a tedious and time-consuming task for any veterinary clinic staff.  The versatile and affordable Rx-4 Automatic Tablet & Capsule Counter is the most popular counter used by veterinary offices worldwide to quickly and efficiently count tablets and capsules.  The simple, easy-to-use Rx-4 enables veterinary clinics to reduce staff time wasted on counting pills, allowing them to spend their time doing what's important… caring for the animals.
Veterinarians at VCA Animal Hospitals, Sea World (San Diego & Orlando), and Military Veterinary Commands trust Rx Count for accurate, cost-effective, automated tablet and capsule counting solutions.
Download our Veterinary Information Sheet here.